a very large expanse of sea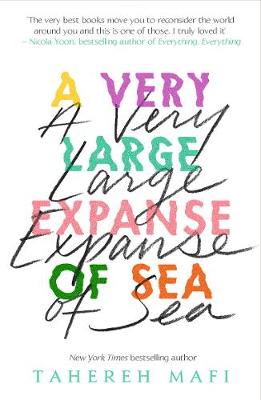 N
Brand/Author:

mafi tahereh

ISBN 13:

9781405292603

Publisher :

electric monkey

Availability:

Stock Available
---
Details
Title information
Very Large Expanse of Sea
Publisher
electric monkey

Dimensions (H x W x L)

:

198 x 129 x 19 mm

Shipping Wtg

Shipping Wtg:

0.190 Kg

Language
ENGLISH
ISBN13
9781405292603
Global Date of Publication
10/18/2018 12:00:00 AM
NBD Audience (Readership)
Teenage / Young Adult
Product Format
BC
Country of publication
United Kingdom
Book Main Category
Children's / Teenage fiction: Relationship stories - Romance, love or friendship
Book Sub Category
YOUNG ADULT FICTION / Family / Parents
'this is a gorgeous book.
it's tender and fierce, beautiful even as it depicts some ugly truths.
the prose is passionate and honest, unsentimental and big-hearted.
the very best books move you to reconsider the world around you and this is one of those.
i truly loved it' - nicola yoon, bestselling author of everything, everything
.
Related Products