mm fine tip marker 12pc tri grip in case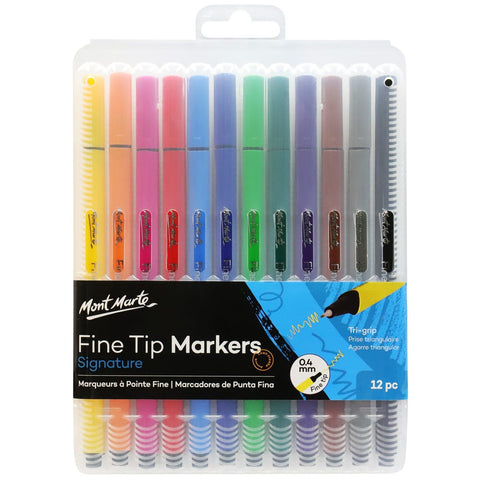 Brand/Author:

-

mont marte

SKU :

MPN0059

ISBN 13:

9328577015472

Availability:

Stock Available
---
Details
Title information
mm fine tip marker 12pc tri grip in case

Dimensions (H x W x L)

:

0 x 0 x 0 inches

Shipping Wtg
ISBN13
9328577015472
our signature fine tip markers have a 0.
4mm (0.
02in) point for beautiful crisp and clean lines.
a must for any artist creating drawings, technical work or illustrations.
they can also be used for colouring small detailed areas.
the 12 colours are bright, quick flowing and fast drying.
12 x 0.
4mm (0.
02in) point markerstri-grip bodyfast flowing inkenclosed in a reusable case.
Related Products