mm kids colour modelling clay set w/moulds 21pce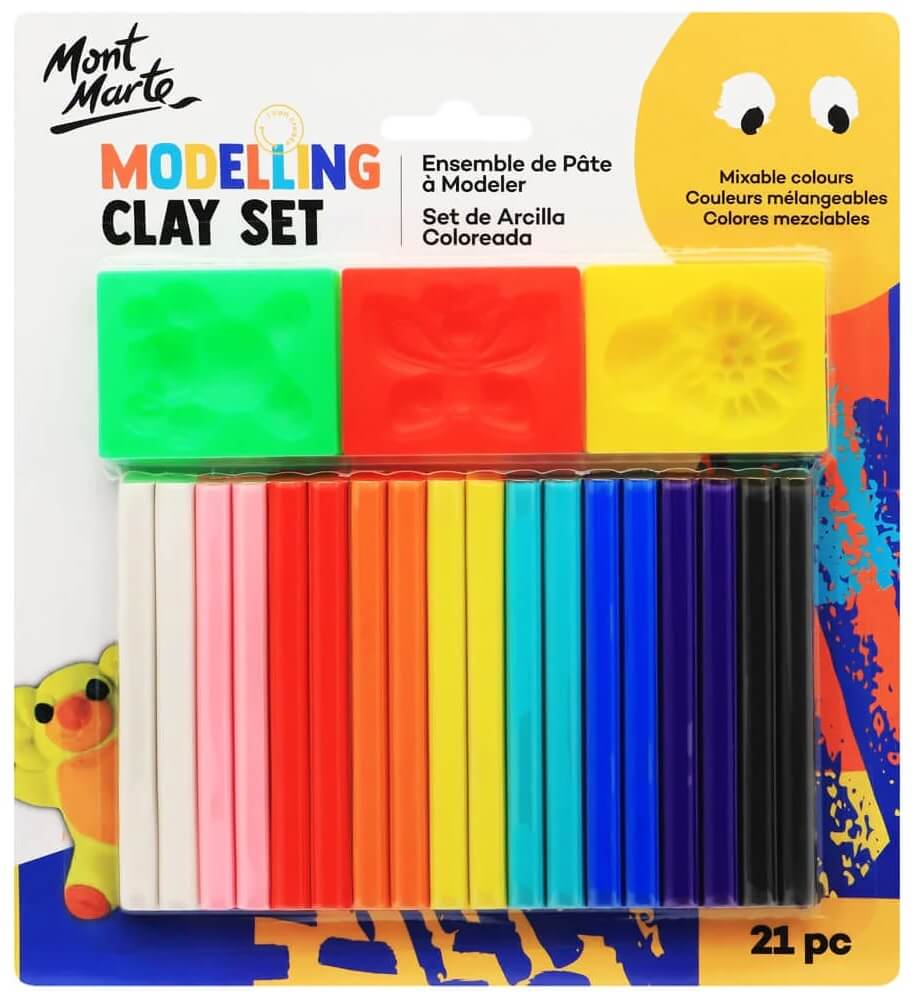 Brand/Author:

-

mont marte

SKU :

MMKC0083

ISBN 13:

9328577018596

Availability:

Stock Available
---
Details
Title information
mm kids colour modelling clay set w/moulds 21pce

Dimensions (H x W x L)

:

0 x 0 x 0 inches

Shipping Wtg
ISBN13
9328577018596
mont marte modelling clay is perfect for pressing into our 3 fun moulds supplied or you can create your own designs from scratch - if you change your mind, repress and start again.
ideal for modelling with hands or tools.
18 colourful modelling clay strips plus 3 fun moulds.
twist, shape, mould and mix this soft and pliable modelling clay.
9 bright, mixable colours provide unlimited colour combinations.
the modelling clay will not harden or shrink and can be used over and over again.
it is also ideal to create fine details.
our modelling clay will provide hours of modelling fun and is ideal for children through to animators.
suitable for use withmont marte clay tool setmont marte mini modelling tools.
Related Products