the bone season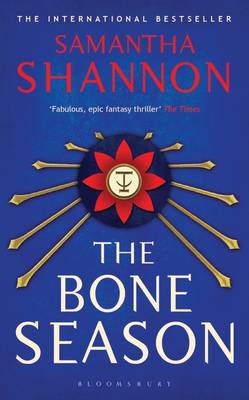 N
Brand/Author:

shannon samantha

ISBN 13:

9781408849989

Publisher :

bloomsbury publishing plc

Availability:

Stock Not Available
---
Details
Title information
Bone Season
Publisher
bloomsbury publishing plc

Dimensions (H x W x L)

:

178 x 111 x mm

Shipping Wtg

Shipping Wtg:

0.258 Kg

Language
ENGLISH
ISBN10
1408849984
ISBN13
9781408849989
Global Date of Publication
4/24/2014 12:00:00 AM
Series Title
The Bone Season
NBD Audience (Readership)
General (US: Trade)
Product Format
BC
Country of publication
United Kingdom
Book Main Category
Modern and contemporary fiction
Book Sub Category
FICTION / General
for use in schools and libraries only.
the first pick of nbc's today book club.
featured in new york, usa today, and forbes, and on cnn.
com.
it appeared on every summer reading list for 2013, from entertainment weekly to usa today.
now, the debut that thrilled readers everywhere is available in paperback.
enter the world of paige mahoney, a gifted clairvoyant, a ""dreamwalker,"" in the year 2059.
her natural talents are considered treasonous under the current regime.
snatched away to a secret prison, she encounters another race, the rephaim, creatures who wish to control the powers of paige and those like her.
one in particular will be assigned as her keeper, her trainer.
but his motives are mysterious.
to regain her freedom, paige must learn to trust, in the prison where she is meant to die.
.
Related Products