outlander: book 1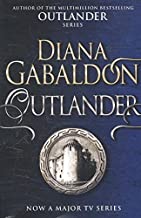 A
Brand/Author:

gabaldon diana

ISBN 13:

9781784751371

Publisher :

arrow books ltd

Availability:

Stock Not Available
---
Details
Title information
Outlander
Publisher
arrow books ltd

Dimensions (H x W x L)

:

198 x 129 x 37 mm

Shipping Wtg

Shipping Wtg:

0.596 Kg

ISBN13
9781784751371
Global Date of Publication
2/19/2015 12:00:00 AM
Series Title
Outlander
NBD Audience (Readership)
General (US: Trade)
Product Format
BC
Country of publication
United Kingdom
Book Main Category
Historical romance
Book Sub Category
FICTION / Romance / Historical / Scottish
1946, and claire randall goes to the scottish highlands with her husband frank.
it's a second honeymoon, a chance to learn how war has changed them.
but one afternoon, claire walks through a circle of standing stones and vanishes into 1743, where the first person she meets is a british army officer - her husband's six-times great-grandfather.
.
Related Products