managing employment relations 5/ed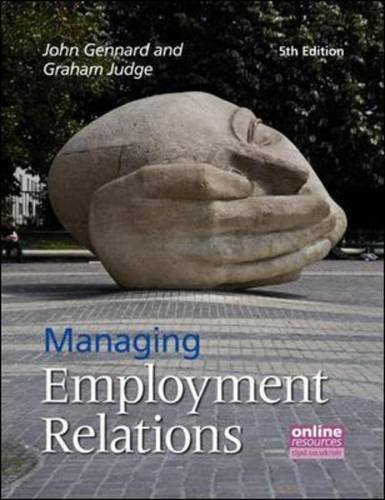 A
Brand/Author:

gennard/judge

ISBN 13:

9781843982562

Publisher :

chartered institute of personnel & deve

Availability:

Stock Not Available
---
Details
Title information
managing employment relations 5/ed
Format
558 Pages
Publisher
chartered institute of personnel & deve

Dimensions (H x W x L)

:

1.18 x 7.32 x 9.61 inches

Shipping Wtg

Shipping Wtg:

1.09 Kg

Language
ENGLISH
ISBN10
1843982560
ISBN13
9781843982562
this is a highly practical and established text designed specifically for the cipd's new managing employment relations module.
it fully covers the new cipd standards and revised module.
it takes a hands-on, practical approach to employment relations, enabling students to apply their learning in the workplace.
it is also suitable for non-cipd employment relations modules.
new to this edition: an improved balance of theory and practice - a theoretical framework is set out in the opening chapter and more academic references are included; all chapters have been updated to include the latest developments; a new chapter on employee engagement; more on managing conflict; a more international perspective, including the global strategies of multinationals; more case studies, examples and activities; chapter outlines and end of chapter review questions; and, online resource centre - for tutors: powerpoint slides, lecturers guide, additional case studies, and for students: annotated web links, and regular updates to legislation.
.
Related Products